Rafting down the Grand Canyon has been on my todo list for a long time. Over the years, I've rafted or canoed the James, Potomac, Rappahannock, Shenandoah, Arkansas, Taylor (well that's mostly a creek), Green and Colorado rivers. But never the Grand Canyon.
So this summer it was time. Seven of us – Haydon, Dave, Natasha, Brian, Lauren, Yue and myself – took the plunge and paddled down the upper part of the Grand Canyon from Marble Canyon to the Bright Angel Trail. We went with Outdoors Unlimited, which I highly recommend. They not only provided equipment, but also knowledgeable guides and great food.
Here's all of us by a grotto a few hundred feet above the Colorado River (from left to right is Dave, Haydon, Yue, myself, Brian, Natasha and Lauren – click the picture for a bigger version):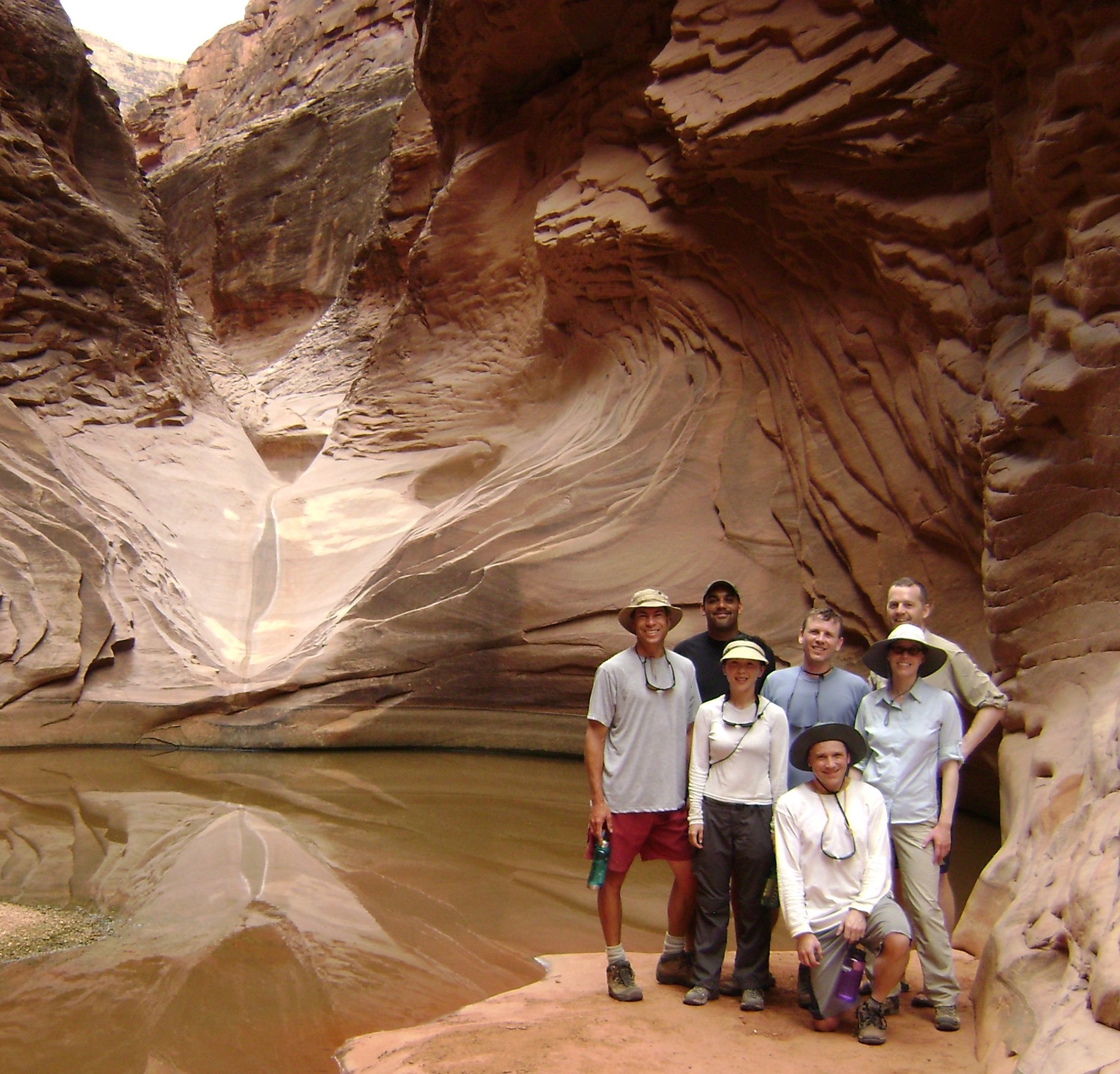 There are several different types of trips you can take down the canyon – we opted for a paddle trip. A paddle trip is just like it sounds – you get to paddle your way down the canyon using yellow, rubber boats, with six people per boat plus a guide. Depending on how much you like thrills, the best seats in the boat are the front two, where you get really wet from waves breaking over the bow when you hit a big rapid.
Yue, who isn't much of a camper, was a good sport about the whole thing once she discovered she could sleep in a tent versus sleeping under the stars. Here is our campground from the third night, with yours truly sleeping outside: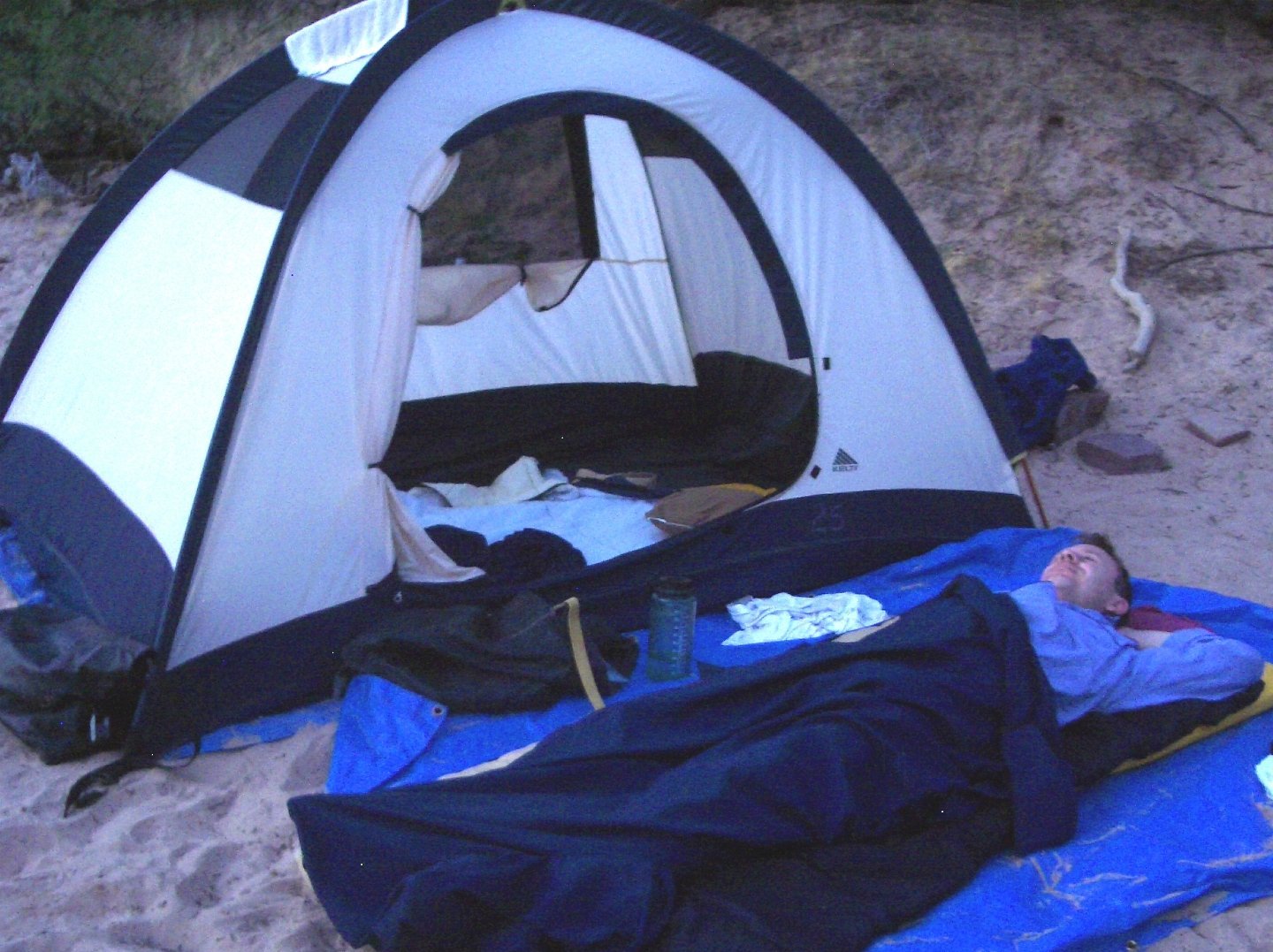 It took five days and ninety five miles to get to our drop-off point – the deepest part of the canyon at the bottom of the Bright Angel Trail.. From there its an eight mile hike, and 4,380 feet up, to get to the visitor center on the South Rim. I had hiked the very top bit of the trail twenty years ago, but hadn't been back since.
Its an absolutely beautiful trail, surprisingly cool on the bottom half (well, we did start at 7am) as it climbs up along a small creek. Here is what it looks like once you've hiked about two miles and reached the top of the inner gorge – the picture is looking south with the Great Unconformity in the foreground and the towering south wall in the background:
Dave took the prize, hiking up in an amazing time of 2:45, followed by Lauren and Natasha at 3:15, and the rest of us at 3:45 (which by the way I was quite proud of).
Here the obligatory picture from the top:
And here's Lauren, Natasha, Haydon and Brian a enjoying some well-deserved ice cream.
And some of our better pictures: